Clear Lake Choose & Cut
About Us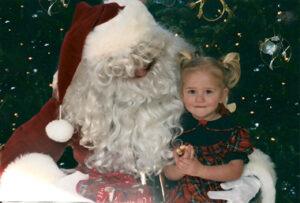 B&J Evergreen has been in operation in Central Minnesota for over 40 years. We are a family and friend based business that takes pride in providing traditional experiences and quality products. Providing and outdoor family event with Free Activities for the whole family is tradition we are very proud of. B&J Evergreen can take care of all of your tree needs. At our "Choose & Cut" location you can cut your own tree or purchase a Pre-Cut tree. We also have wreaths, garland, spruce tips, swags, and more.
Hours
Weekdays
November 2nd- December 19th (CLOSED THANKSGIVING DAY)

9:00am – 5:00pm .

Zoo with Cliff the Camel
Free Shaking and Bailing
Free Event Weekend Dates
November 27th, 28th, 29th, December 5th, 6th, 12th, 13th, (weather permitting)

Event Hours 11:30am – 3:30pm
Free Shaking and Baling
Last Weekend of U Cut Trees
December 19th and 20th

Hours 10:00am-4:00pm
Free Shaking and Baling
2020 Christmas Tree Pricing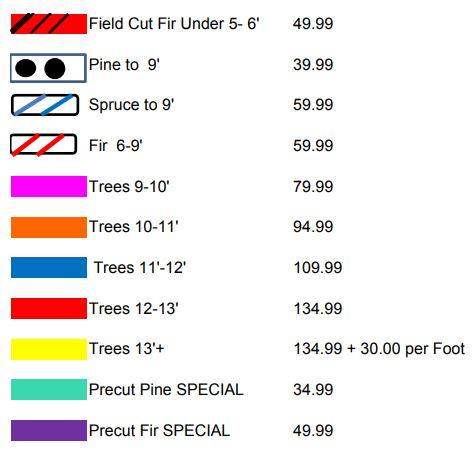 The Wishing Tree at the Choose & Cut in Clear Lake has become a tradition like no other. The wishes placed on the tree are truly humbling. While we do not have control over the wishes and hopes that are granted, we are truly astounded when we hear that they are. When a grandpa has to show off his new grand baby that was wished for the prior year it brings tears to our eyes.
Our wish is to make your families visit as meaningful and joyful as possible.
Our Original Clear Lake choose & cut your own Christmas Tree Location in Central Minnesota
Phone:
320.743.2255
Princeton Minnesota Cut your own Christmas Tree Location
Phone:
320.743.2255
Selfie Contest 2020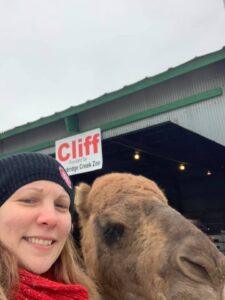 Take a selfie with Cliff and post to our B&J Evergreen Facebook page.
Use #ClifftheCamel
A random winner will be chosen after December 15th when Cliff goes home.
Winner gets a 100.00 B&J Evergreen Gift Certificate.
Free Events
We are proud to provide many free activities for customers. They are available Thanksgiving Weekend and the two following weekends in December. All events are subject to weather to ensure the safety of customers, animals, and equipment.
Santa-Socially Distanced
Horse Drawn Hayrides
Campfires
Live Music-

NEW 2020

Mrs Claus Christmas Cottage-

NEW 2020

Giant Frosty-

NEW 2020

Recycled Tire Playground
Zoo with Cliff the Camel
Haystack
Horse Rides- Suspended for 2020
Dog Sledding Rides
Wishing Tree
Face Painting- Suspended for 2020
Informational
The local Cub Scouts troop has a food Tent set up with Hot Chocolate, Coffee, Pop, Water, Hamburgers, Hotdogs, Chips and other misc items. Cash or check accepted
Free Pitcher of Beer or Pop at Jack & Jims with each Tree receipt
Pets are welcome as long as they remain leashed and under the control of their owner at all times.
B&J Evergreen accepts Cash, Checks, or Credit Card for Payment. Sorry we do not have an ATM on site.
U Cut Trees:
Balsam Fir,
Fraser Fir,
White Pine,
Scotch Pine,
Meyer Spruce
Cannan Fir
Serbian Spruce
Pre Cut Trees:
Balsam Fir,
Fraser Fir,
White Pine,
Scotch Pine,
Greenery:
Wreaths,
Swags,
Garland,
Spruce Tips,
Red Dogwood,
Birchwood,
Porch Pots,
Holiday Decor
Tips for first time guests
If this is your first visit to the BJ Evergreen Tree Farm you may have a few questions. Do not worry! Our friendly staff is there to help you with every need.
No need to bring a saw, we provide them to you free of charge.
We have greeters and maps to direct you to drive yourself to the section of the tree farm that has the perfect type of tree you are looking for.
Though we cover 200 acres you will have no trouble seeing your way home – there is no fear of getting lost.
If you don't want to cut your own, we have a great precut selection for you.
Free shaking & baling of your christmas trees – this is a quick process that shakes the loose needles off of the tree so they stay on the tree farm and not on your floor and then we wrap it up for ease of transport and getting into your home.
Park and share time with family at free events.
Attractions for Everyone
Wishing Tree