B&J Evergreen Christmas Trees
All locations are closed for the 2022 season.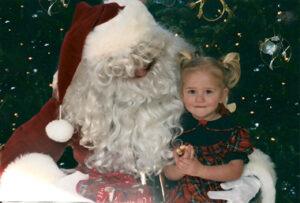 B&J Evergreen has been growing Christmas trees in Central Minnesota for over 40 years. We are a family owned business that takes pride in traditional experiences and quality Christmas Trees. B&J Evergreen can take care of all of your tree needs. At our "Choose & Cut" locations you can cut your own Christmas tree or purchase a Pre-Cut tree. We also have wreaths, garland, spruce tips, swags, and more. Our three metro lot locations provide Fresh Pre-Cut trees, holiday décor and knowledgeable sales staff.
2022 Christmas Tree Locations
We have five convenient locations ready for the 2022 Christmas Season. Each location offers a unique, traditional, and real Christmas Tree buying experience!
Choose and Cut Trees:
Twin Cities Tree Lots:
Our Original Clear Lake choose & cut your own Christmas Tree Location in Central Minnesota
Phone:
320.743.2255
Princeton Minnesota Cut your own Christmas Tree Location
Phone:
320.743.2255
Information
Supplies are available to make your experience worry-free. Staff help with loading and tie twine. Saws are provided to cut your own Christmas Tree.
Pets are welcome as long as they remain leashed and under the control of their owner at all times.
B&J Evergreen accepts Cash, Checks, or Credit Card for Payment. Sorry, we do not have an ATM on site. Credit Cards (if you are able) are preferred due to change shortages.
Choose and Cut Trees:
Balsam Fir,
Fraser Fir,
White Pine,
Blue Spruce
Pre-Cut Trees:
Balsam Fir,
Fraser Fir,
White Pine,
Scotch Pine
Cannan Fir
Korean Fir
Norway Pine
Naturals
Spruce
Greenery:
Wreaths,
Swags,
Garland,
Spruce Tips,
Red Dogwood,
Birchwood,
Decorative Pots,
Boughs,